Benefits of Toyota's Express Service
You may be wondering what Toyota Express Service entails, and Rick Hendrick Toyota Sandy Springs is happy to explain! How often have you forgotten to get your oil changed or tires rotated? Well, our team understands how precious your time is which is why we've perfected our express service drive. Instead of losing several hours in a dealership waiting room, schedule your Express Service appointment to expedite the process. Stay safer on the road by having routine service completed on your Toyota car, truck or SUV! Ultimately, the more you care for your Toyota – the longer it lasts and the safer it is for you and your passengers.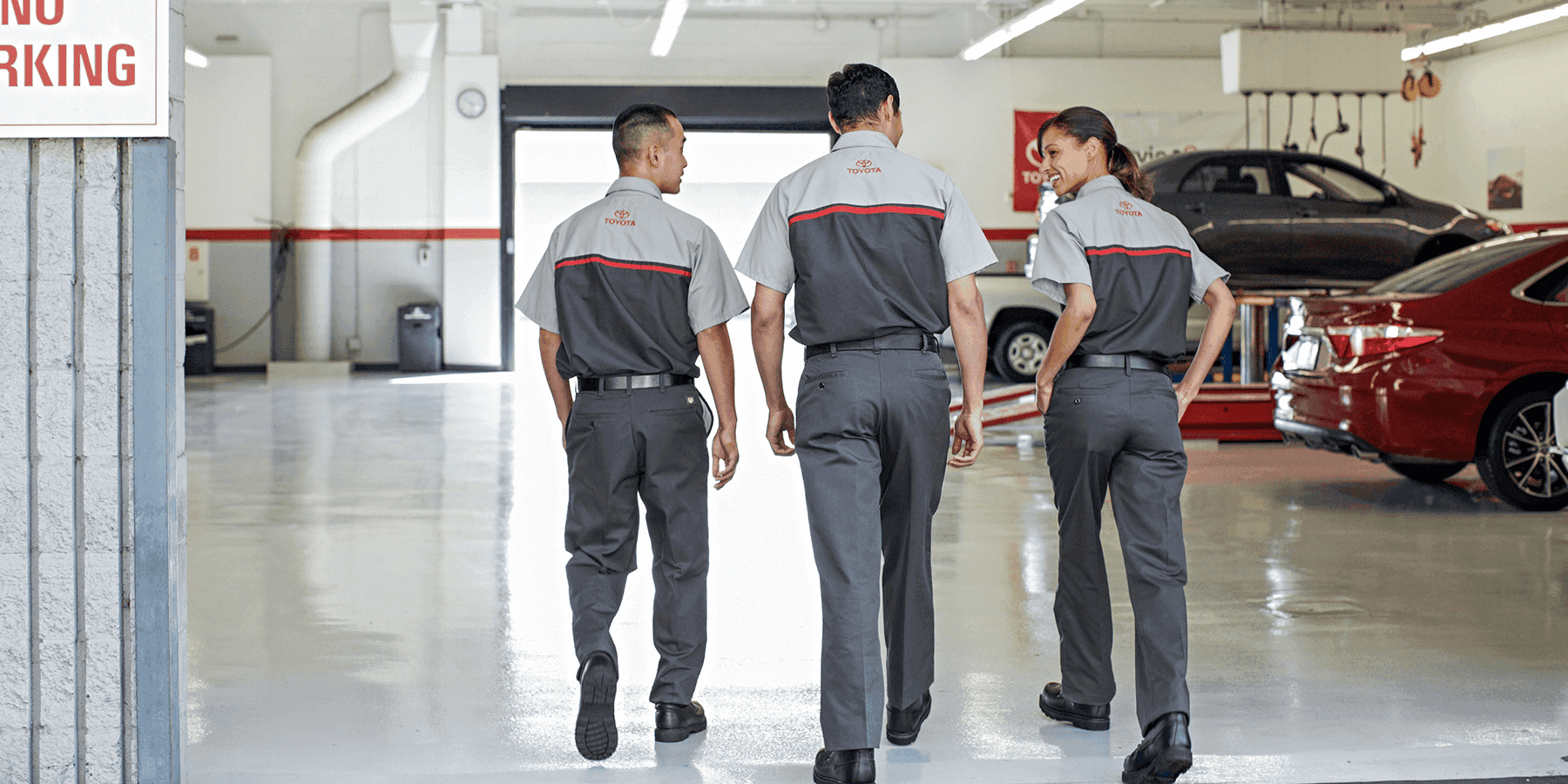 What does Express Service Include?
Our express services include an oil change, brake inspection, fluid inspection, tire rotation, multi-point inspection, and a filter change. These services are commonly put on the back-burner when our lives get busy. It's easy to get distracted and postpone your Toyota service appointment. However, the Rick Hendrick Toyota Sandy Springs service experts are here to help.
Let's review some of the benefits!
Drop your Toyota off the night before.
Our Service Department has a late-night drop box available so that you can easily leave your Toyota's keys the night before your scheduled appointment. This would eliminate the burden of finding a ride home from the dealership in the middle of the day or waiting for your service to be complete at the dealership. Now, Express Service typically only lasts for one hour, but with our drop-box – you won't need to wait for even one minute. Our goal is to serve our incredible Atlanta area customers with high-caliber service. Ask about our drop-box today!
No Appointment Required
Appointments are not required when coming in for Express Maintenance. However, making an appointment definitely helps us make your service experience the best it can possibly be. You're welcome to call our service team to let them know you're on your way as well. Come on, come all!
Why is Express Service Faster?
Express Service is faster because multiple expert technicians are working on a single vehicle at one time, so your experience should run smoothly and efficiently. This means, that you'll be able to get back to work or your weekend much faster than with a regularly scheduled service appointment.
These are merely a handful of reasons that Express Service is so popular among Atlanta drivers. To learn more, check out our Toyota Express Service page on our website! We answer some of your commonly asked questions regarding price and service coupons. If you have remaining questions or would like to schedule your appointment, contact us or call our service team! A Toyota Sandy Springs service advisor would be happy to answer your questions.